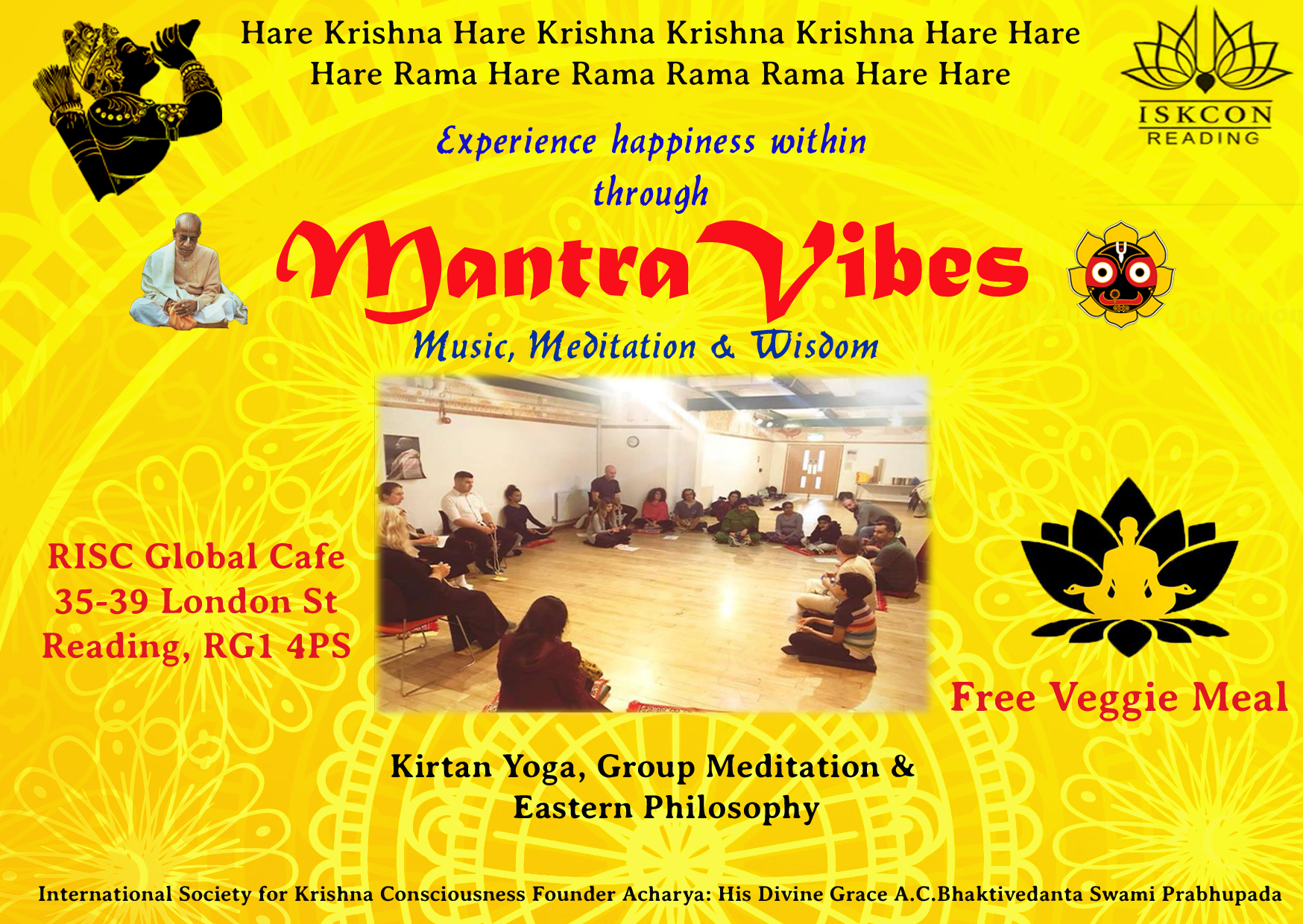 Mantra Vibes is Reading's free monthly event for the busy, relaxed, inquisitive and open minded persons. Where the urges or pushes of a sometimes demanding life are definitely felt in the atmosphere. We offer a relaxed, inviting and friendly space for those interested in yoga, vegan/vegetarian food, kirtan, music & mantra meditation.
LIVE music, group meditation, Chanting & reading from the Bhagavad Gita tapping into the mysteries of the mind, the self, the world we live in and everything else in between.
We invite anyone and everyone to experience the benefits of Mantra, Yoga and group meditation. Increase your happiness, productivity & concentration. Decrease stress, anxiety and anger.
"Even the words of the Vedas do not possess sufficient power to describe its magnitude" "Chanting is the highest path to liberation, peace and eternal life" - Srila Bhaktivinoda Thakura's Harinam Cintamani
FREE vegetarian meal (with vegan options) served at the end.

7:30 - 9:30pm on Wednesday, at RISC Cafe (Main Hall), RG1 4PS.