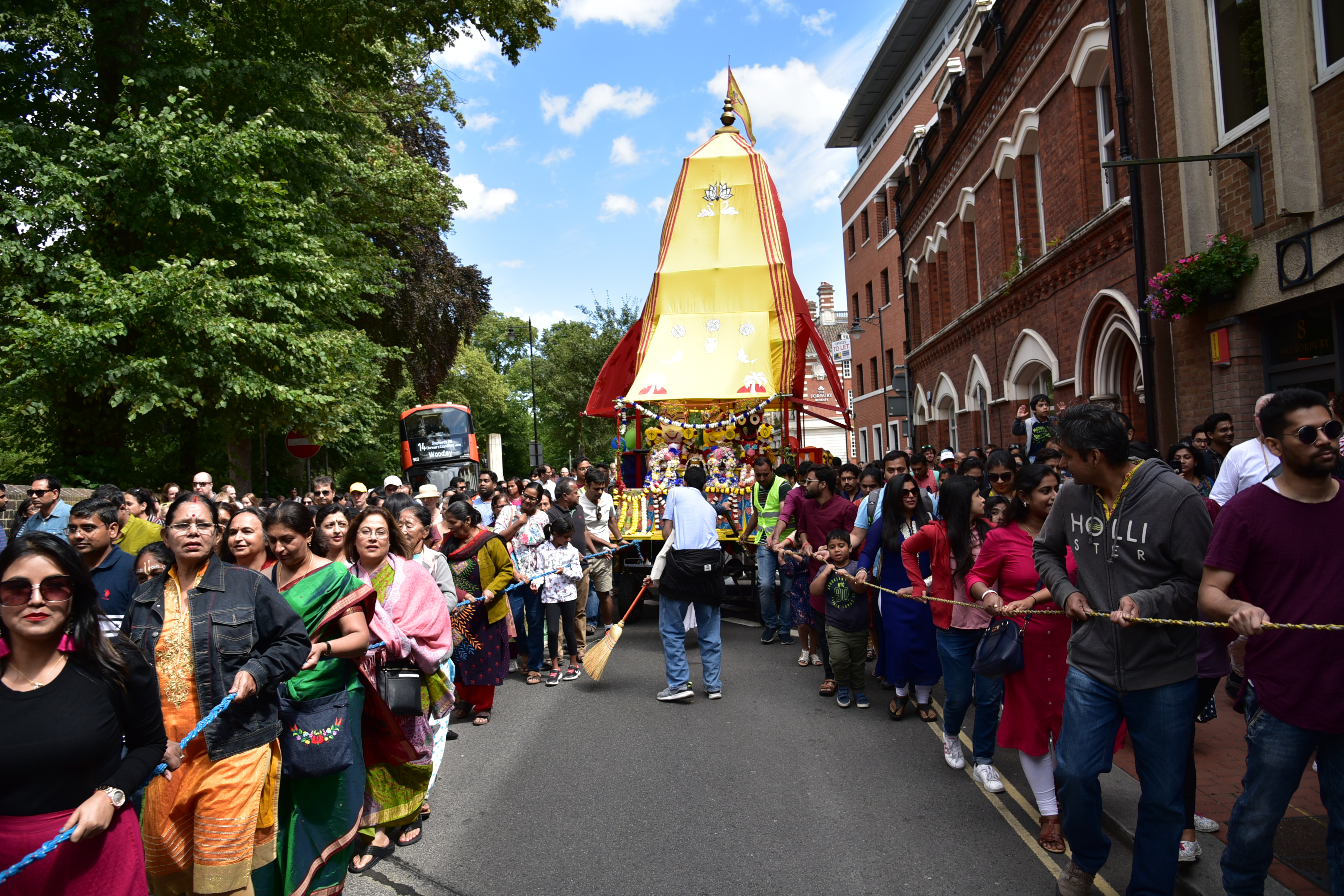 Rathayatra is celebrated all over the world. Huge wooden carts are pulled by hand in a grand procession by pilgrims and devotees. High up on the carts are Deities of Jagannatha, Balarama and Subhadra. After the procession there's a beautiful celebration festival with a feast, kirtan and bhajana, transcendental book distribution and more.
All year round a person needs to go to the temple to see the Lord but at Rathayatra the Lord comes out for the day.
Rathayatra is completely non-sectarian. Everyone is welcome and no-one is excluded.
Expect to experience lots of colour, sound and dance at this unique festival.
Please feel free to join in with the chanting of;
Hare Krishna, Hare Krishna, Krishna Krishna, Hare Hare
Hare Rama, Hare Rama, Rama Rama, Hare Hare
And be happy.
When you get to the end of the procession please remember to take advantage of free water and the free vegetarian food.
Most of all come and enjoy being in the company of Lord Jagannatha and