Food For All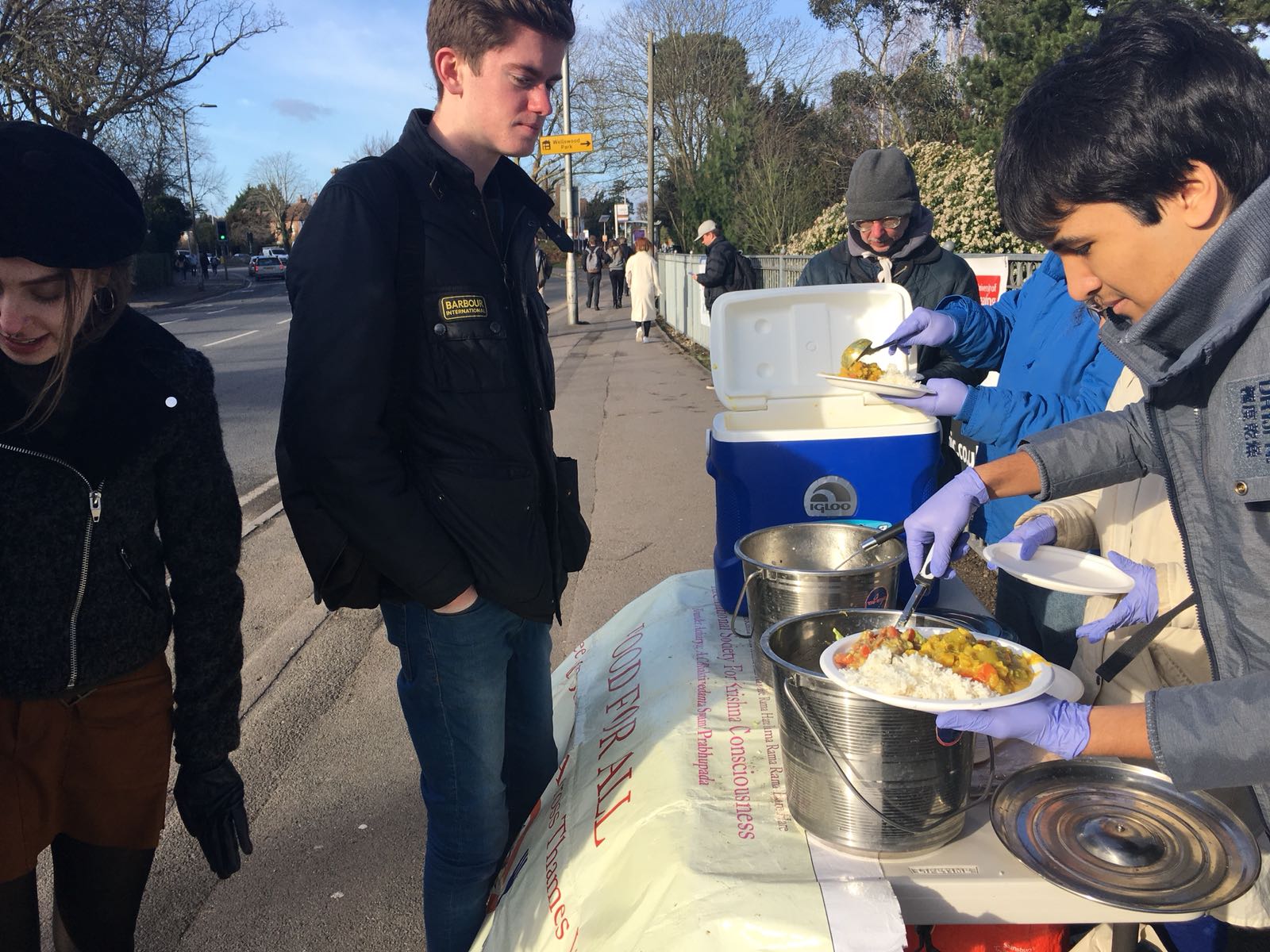 The order
In 1974, Srila Prabhupada was looking out from his room at ISKCON's temple in Mayapura (West Bengal), when he noticed a group of village children fighting with street dogs over scraps of food. Shocked and saddened by what he saw, Srila Prabhupada turned to his disciples and said, "Imagine how hungry they are…. "God is the Father. Wherever there is the Father, the children should not be hungry? A temple therefore means: free food distribution…. "No one within a ten mile radius of our temples should go hungry…. ". I want you to begin distributing food immediately."
These prophetic words rang loudly, inspiring his followers. A global network of free food kitchens, cafes, vans, and emergency services were soon established.
Soul Food
The food is cooked in the mood of devotion and love for the Supreme Person, Sri Krsna. The food cooked is therefore done with that extra little bit of care. Once prepared, the food is offered to Krsna in a gesture of love. The food is then called prasadam meaning the Lords mercy. Imbued with this spiritual ambience, prasadam satisfies and nourishes, not just on the physical level but also on a spiritual level. Subsequently, prasadam is distributed to all, whether to address the hunger of the stomach, or to quell the thirst of the heart and soul.
FFA Reading
At present, the food for all team based at Reading are operating two days a week on a purely voluntary basis. The helpers arrive after work, and descend into the kitchen where they prepare an assortment of dishes. Pasta, halava, rice, subjis, shortbread, kitchari, chutney, herbal teas and juices. Reading University and homeless shelter.
This project is in keeping with India´s spiritual culture, promoting vegetarian diet for health and wellbeing and feeding vulnerable groups such as the homeless.
If you are interested in helping us feed Reading with soul food or would like any more information please contact:
info@iskconreading.org

volunteering@iskconreading.org

+447 740 982 856